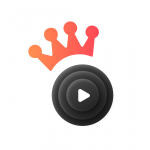 More than 4.000 radio stations trust RadioKing in creating, scheduling, broadcasting and streaming their programs. These radio stations are now available on products that use airable technology.
Early August 2022 the RadioKing and airable teams finalized the integration and synchronization of RadioKing stations with the airable radio catalogue. Current and new stations that work with RadioKing will seamlessly be presented on products that use the airable radio catalogue. To the benefit of the listeners and stations, changes, updates and additions are automatically synchronized.


Radio station operators use RadioKing intuitive Radio Manager Software to tailor the program to match their audience. Bandwidth of streaming is adapted to any use case, from Mobile optimized AAC to high quality 320kbps encoding. Started 2013 in France (Lille), RadioKing consists of a team of passionate radio enthusiasts that seek to make radio creation and availability better.
The co-working of RadioKing and airable is a perfect combination of quality radio content and availability though numerous devices worldwide.
Creating a radio station at RadioKing starts with a click here.