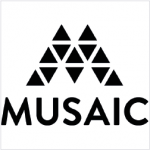 @Musaic now provides access to the @Qobuz catalogue of high resolution music in CD quality or above. The Musaic smart speakers and smart audio devices support almost any file type including 24 bit Studio Master files. A perfect fit for Qobuz.
If you're a Musaic customer, update or install your iOS or Android App.
This is another music service added through the airable.API.