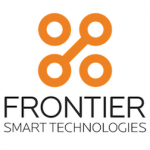 The new portal for Frontier Smart based devices is available! The Favorites Portal allows to save favourite Internet Radio stations and Podcasts across all compatible Frontier Smart based devices, and enables users to save Personal Streams.
If wanted, favourite Internet Radio stations and Podcasts are synchronized across compatible radios. Extensive lists of favourites may be sorted into individually created directories.
Discovering Internet Radios and Podcasts, browsing the airable catalogues now is possible within the portal with search or filtering by language, region or genre. Information of internet radios streams are listed, such as codec, bitrate, reliability, etc.
Detailed instructions are available in the the Favourites Knowledge Base article.