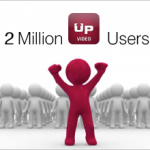 Nettetal, July, 2014. Tune In apps and media catalogues are in high demand on devices and applications. Two million people use catch up TV and On Demand Audio shows out of the Tune In catalogue.
Device manufacturers such as Medion, Technisat, and Loewe use the services of the german media aggregator within their PCs, notebooks, TV sets, Set Top boxes and tablets. Tune In provides catalogues that give consumers access to more than 20.000 worldwide TV / video shows and to 80.000 audio on demand shows. Last, but not least, it provides unique selling propositions to the products of Tune In business partners.
"We're happy to see that our researches and plans meet the market needs: consumers want to enjoy known TV and Audio shows whenever and wherever they want – independent of a TV or Radio broadcast schedule." says Heiko Meertz, founder of Tune In. "The rich and worldwide content of the Tune In service and it's media catalogue is a real value add to the products of our business partners and device makers. The permanent use of our services on these products and applications by consumers is impressive. And we're just about to add more catalogues and aggregated media to our offerings. Tune In will become a one-stop- shop for sorted, worldwide internet-media catalogues."
The services of Tune In focus on device makers of the IT and CE industry. They serve the increasing demand for catch up TV and Audio Shows. Other than isolated apps and players of individual broadcasters, the Tune In catalogue and service offers a one-stop-shop for audio and video content from all over the world.
The Video Catalogue of Tune In offers:
TV Shows and Audio on demand from all over the world
about 20.000 TV Shows & Videos in different languages
about 80.000 Audio on demand shows in different languages
editorial recommendations and themes
search and automated recommendations
archives of many episode per show
Press contact:
Christoph Müllers
info@prmuellers.de
Tel: +49(0)2839—5683130